We Have Lift Off
Does it get any better than combining our beloved branded apple with hard cider? We think not! So when the 2 Towns Ciderhouse marketing team asked if we could provide packaging design support for their Cosmic Crisp® Imperial Cider Explorer Series line – we saw stars.
We've had the great pleasure of working with the 2 Towns Ciderhouse developing programs that support their Cosmic Crisp® Imperial Cider Explorer Series. Our teams have developed a trusted partnership that truly benefits both brands, so jumping into this project was a perfect fit.
Radical Raspberry
First up was creating a packaging design for the new 2 Towns Ciderhouse Cosmic Crisp® Raspberry Imperial Cider. Our task was to develop a unique design based on the foundation of the 3 existing flavors.The series features a space character (and Cosmic Crisp® sparkles!) which gave us a super fun aesthetic to work with. Starting with a mood board to identify potential activities and scenes, the design came together smoothly thanks to clear communication and a true spirit of client/agency collaboration. Once the flat artwork was complete, the 2 Towns team took it to the finish line by producing files for the can and 6 pack. The result – and the flavor itself – is radical, if we do say so ourselves.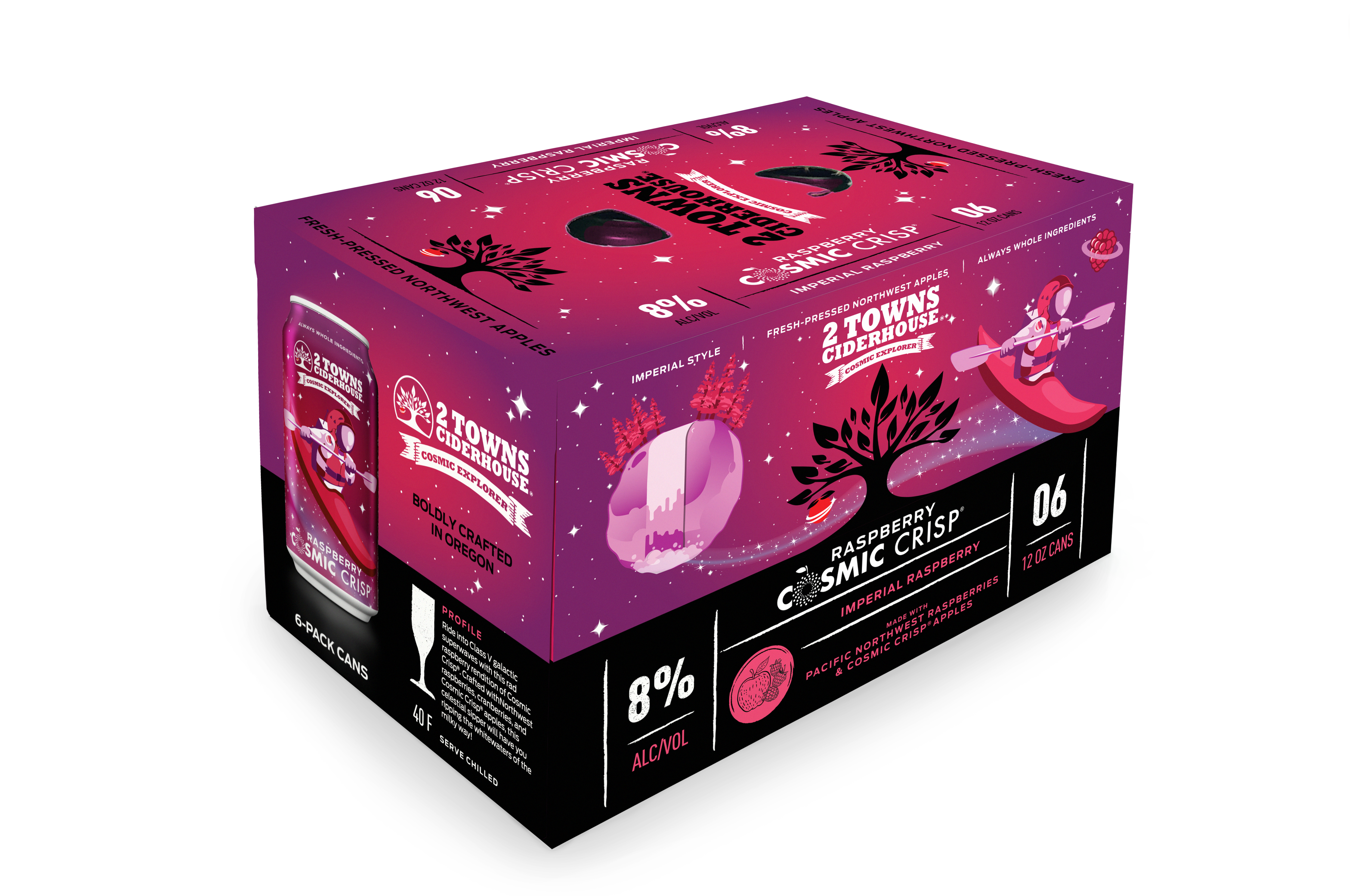 The Variety Pack 
Another need from the 2 Towns Ciderhouse team was a design for the brand new Cosmic Crisp® Imperial Cider Explorer Series variety pack. This 12 pack would include 6 cans of the original flavor as well as 3 blueberry and 3 tropical. A "duo pack" was in existence but there had yet to be a design that tackled the Series as a family of distinct flavors. Working with our design team, we gave direction to blend the backgrounds to unify the line. With a blended spacey background as the canvas, we spent time to ensure the packaging delivered an effective messaging hierarchy and key benefits. The final design lends itself to an expanded number of SKUs, and fun extensions in other marketing materials.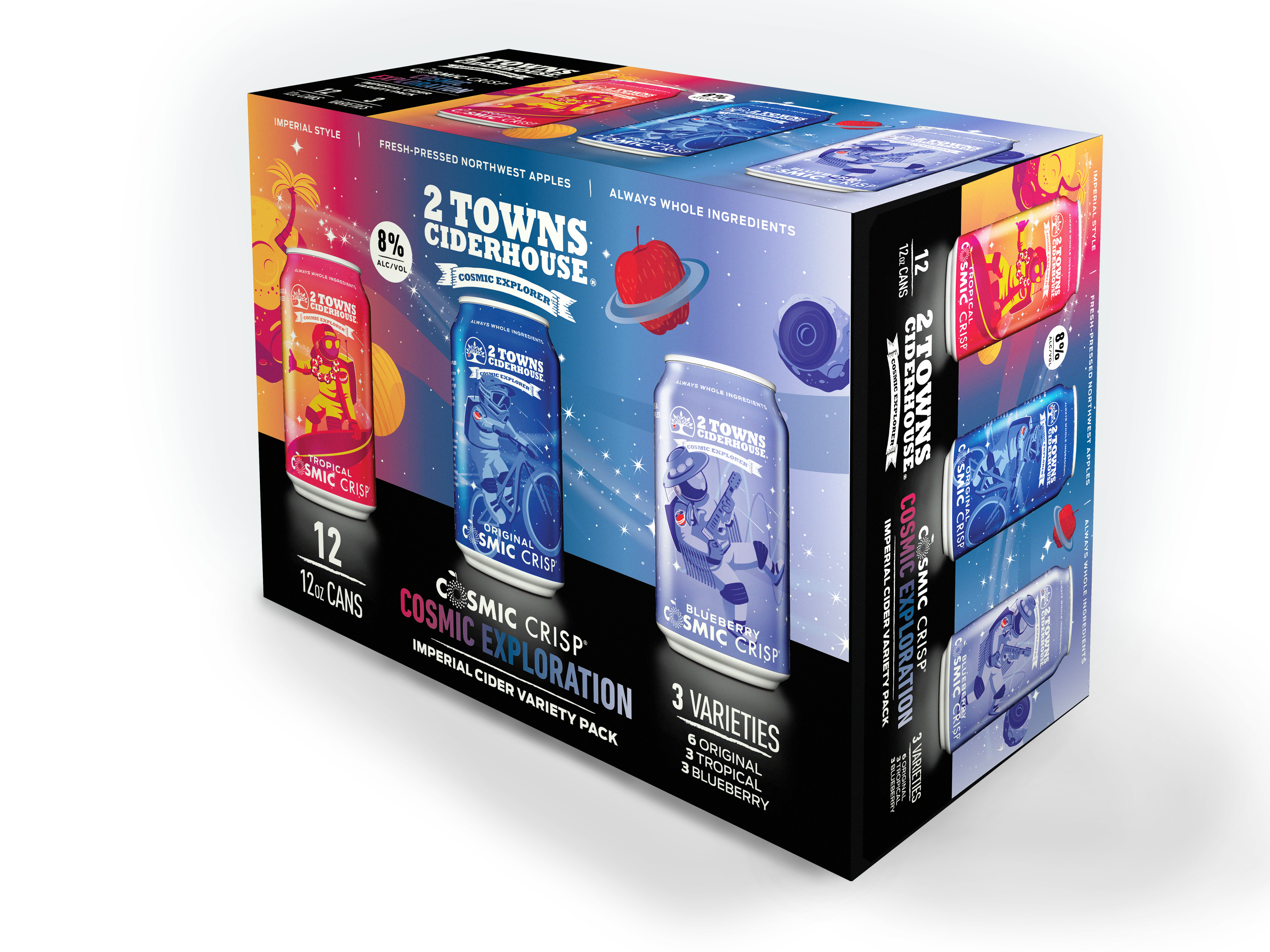 Cheers!
"We are thrilled to have worked with Harbor Creative Group on these packaging designs for the Cosmic Crisp® Imperial Cider Explorer Series. Their team is highly collaborative, creative and delivers excellent design that reinforces our brand strategies. We would definitely recommend Harbor Creatives as a resource for internal teams who need design support."
– Danelle Kronmiller, Marketing Director, 2 Towns Ciderhouse