If you know me then you know I am fast to drop a recommendation for dang near anything. So why not put them on the internet for everyone! To contain myself I have broken this first part into three categories: food, design and books (mostly books about food).
Food
Podcast: Good Food with Even Kleiman
The godmother in food media and a trusted voice to thousands of foodies alike, Good Food sheds light on food issues all over the world, keep you current on food seasons, and I live for the market report and usually end up learning about new produce every week!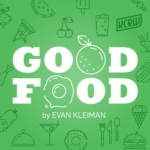 Podcast: Borderline Salty with Carla Lali Music and Rick Martinez
The best food podcast name, or the very best food podcast name ever. If you know Lisa and I, you might know we consider ourselves salt connoisseurs. Lisa is known for bringing her own salt (Jacobson) anywhere and I could write a whole other blog on just recommendations in different categories of salt.
Anyways, the podcast. While this duo was on the tubes for years with Bon Appetit, they have both branched with their own channels and show on Food52, written cookbooks and now have reunited in this food advice podcast.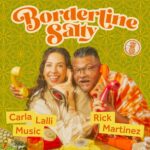 Kitchen Tool: Food52 x Dansk Købenstyle Saucepan
I am a Food52 fan girl and someone who uses cast iron because I love that the older they get, the better they are and you have them forever. So once in a blue moon when I do need to buy another pot or pan to add to the collection, I take my time and think about what I want to use for years to come. This saucepan is it! Not only has it become my go to rice pot for that perfect pot of rice every time- the beautiful and functional design of the lid also being a trivet just hit me in the soul. (I bought mine in plum ?)

Design
Podcast Classic: 99% Invisible
Maybe the OG podcast about design and if you haven't listened to the soft sound of Romans Mars before do yourself a favor and listen now: https://99percentinvisible.org/ I go to this podcast to be inspired by the everyday genius in our world.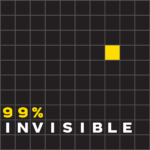 Instagram Account: Dieline @thedieline
If you enjoy great packaging like we do, look no further than the Dieline! Some of the best and most innovative packaging gets featured here and its  your go to place to keep up with Oreo is doing. Just in time for the best of 2022!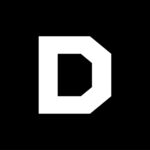 BONUS Instagram Account: Hammerly Ceramics @hammerlyceramics 

? Brighten up your insta feed with the Hammerly Ceramics! Mesmerizing designs and he knows to give you all the reel content.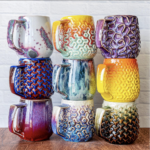 Books About Food 
Cookbook: That Sounds So Good by Carla Lali Music
Start with the Gingery Ground Beef with Lime and Herbs then do yourself a favorite and make the Sorry, I like Celery salad. The photography in this book makes you feel at home and inspired to pile on the cheese. She is a upcoming YouTube queen, to quote "We were born with teeth, and I am here to use them."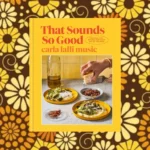 Cookbook: An Unapologetic Cookbook by Joshua Weissman
The Youtube homecook break out star of the pandemic turned New York Times bestselling author. He holds a special place in my heart as he also taught me how to make sourdough bread. (heart & bread emojis)

Bonus Books
Favorite of 2022: The Seven Husbands of Evenlyn Hugo by Taylor Jankins Reed
Booktok and Booktube have been ablaze with this book since its release for a reason! Could not put down and have recommended over and over.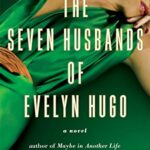 The Book That Inspired Me To Change My Life: Cutting for Stone by Abraham Verghese
I read this book my senior year of college while I was looking for the signs of what to do next. After reading this, I started my application process to join the Peace Corps.