We haven't been at a trade show in MONTHS and the International Dairy, Deli, Bakery Association was worth the wait. The energy was electric!
It's shows like these that remind us why we love marketing food so much — it connects us. Here are our takeaways.
Stories (Always) Matter
Like almost all industries, the dairy, deli and bakery categories are facing their fair share of challenges. Consumers are hungry for brands who are meeting their needs for value when it comes to price as well as principle. No two brand stories are alike but one thing is for sure—they need to be told well to win the sale and build loyalty. A few companies who we felt met the mark:
K Girls Kitchen
The owner of this bakery brand exuded so much passion behind her own story, she captivated everyone who walked by (including us). And her cakes are proof of why it's worth the wait to take extra time in perfecting small batch recipes when going commercial.
Land O Lakes
Gold star for the way values and growers were integral to the booth design. And extra credit for serving a next level grilled cheese made with a new sour cream that had a whole story of its own.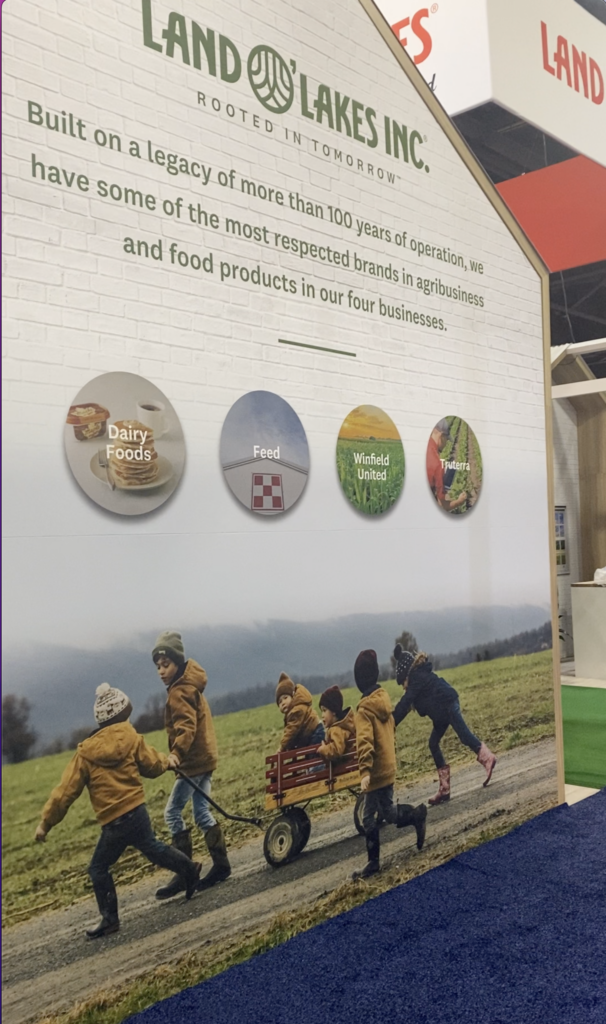 Castello
This leading international cheese brand has plenty of domestic stories to tell – what a lineup! Come for the classics, stay for the crisps.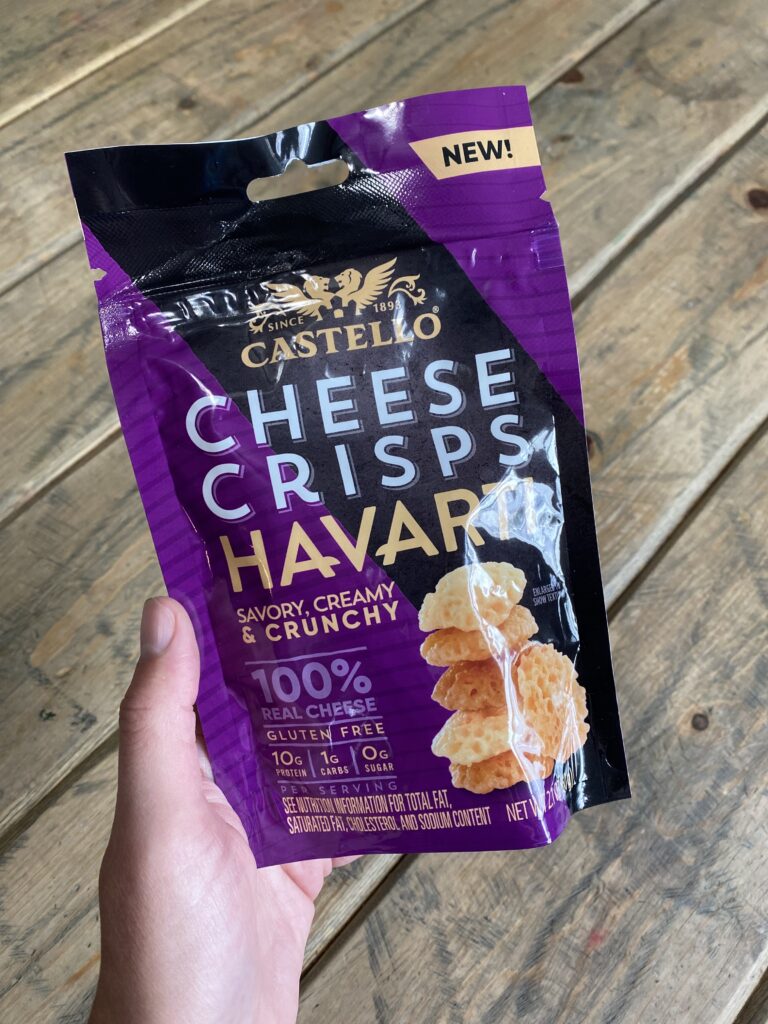 Creativity Cuts Clutter
How do you stand out in a sea of booths and bustling attendees? You get creative. Three standouts in this takeaway included the following.
Dietz Nutz
The Deitz Nutz ad in a show publication caught our eye and once we saw the booth, we were in awe. From the tote bag giveaway to how the entire product line is named, you simply could not miss this brand.
CA Milk Board
The California Milk Board was the only exhibitor with a sampling robot. We saw it in action on social media and had to track it down. When we did, it was at ease in the booth — but still made an impact.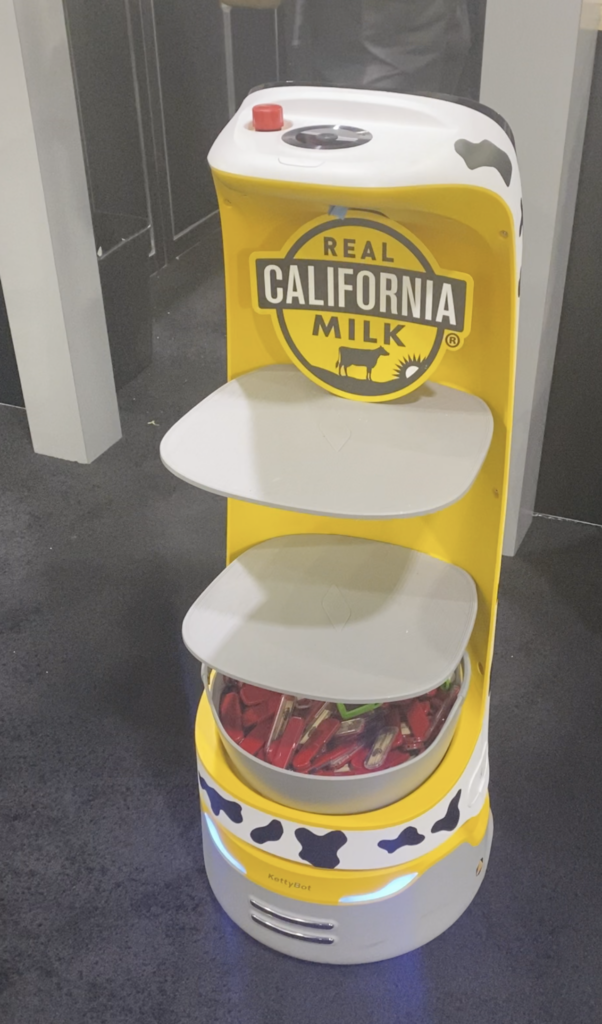 Decopac
It was a magical combo of the bright and open booth and mannequins covered in sprinkles that creatively made this custom cake decorating company stand out. The "phone" behind the sprinkled people was the icing on the cake to support clean aesthetics with dynamic messaging.
Innovation is Still Important
Yes, inflation has hit and both brands and consumers are feeling the pinch. However as our friends at Category Partners Powered by Neilsen pointed out in their IDDBA session: premium, innovative products still have an important place on the shelf. This is why these three brands made our foodie hearts sing with their unique products.
Oh Snap!
This brand's pickled veggies are well known and loved by our team so when we saw the addition of fruit, we high fived. When we saw this magical line extension featured apples, we audibly gasped in unison. These were so good that we'll be tracking them down immediately.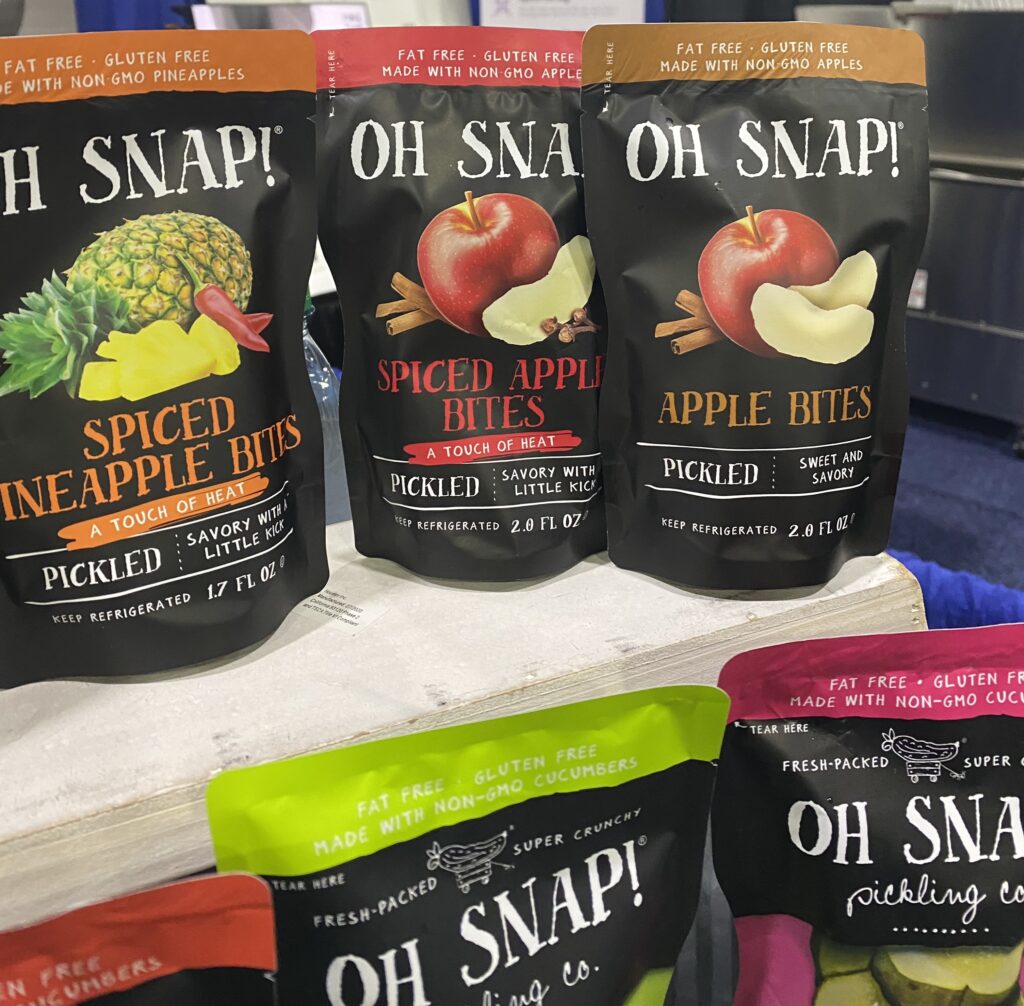 Whoa! Dough
A ready-to-indulge cookie dough that's plant-based, vegan and free from GMOs, eggs, soy, dairy and artificial ingredients? Whoa! We're head over heels for this brand, its creative and deliciously  innovative take on a fast growing category. We predict many of you will be saying Whoa in the near future.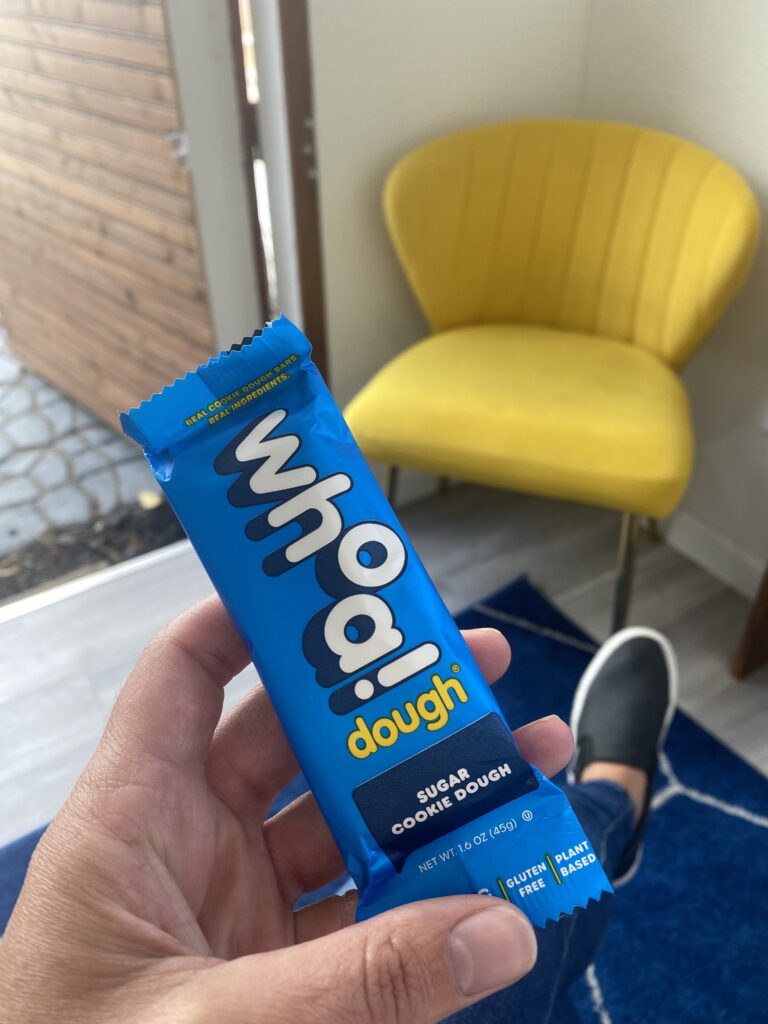 Vegan Grillies
Melissa has been straight obsessed with bread cheese for awhile now, so finding bread cheese was a high priority at the show. We did find it at Carr Valley Cheese (boy did it deliver) and these innovative Grillies were also a standout. We did a triple-take over their new vegan cheese that's meant for grilling at high temps. It was one of the best cheeses of the whole show! We also fawned over the strategic yet fun brand positioning that's as friendly as the awesome brand ambassador we chatted with.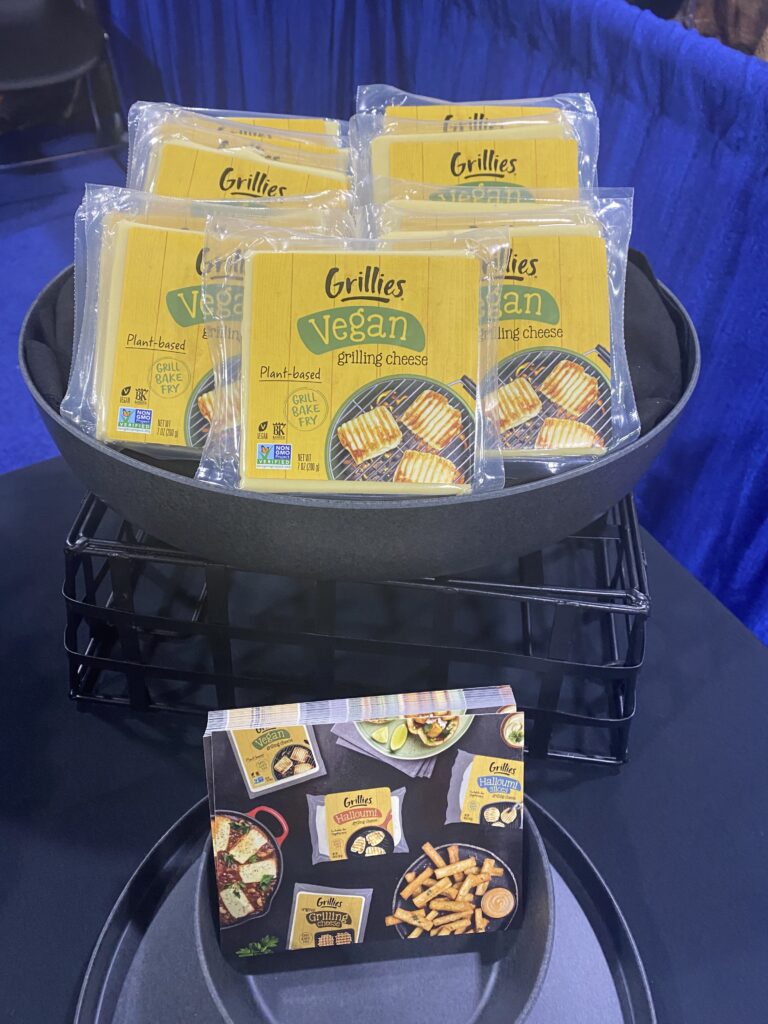 For a behind the scenes look, check out our reel.
Thank you, IDDBA for a superb event! See you in Anaheim next year.